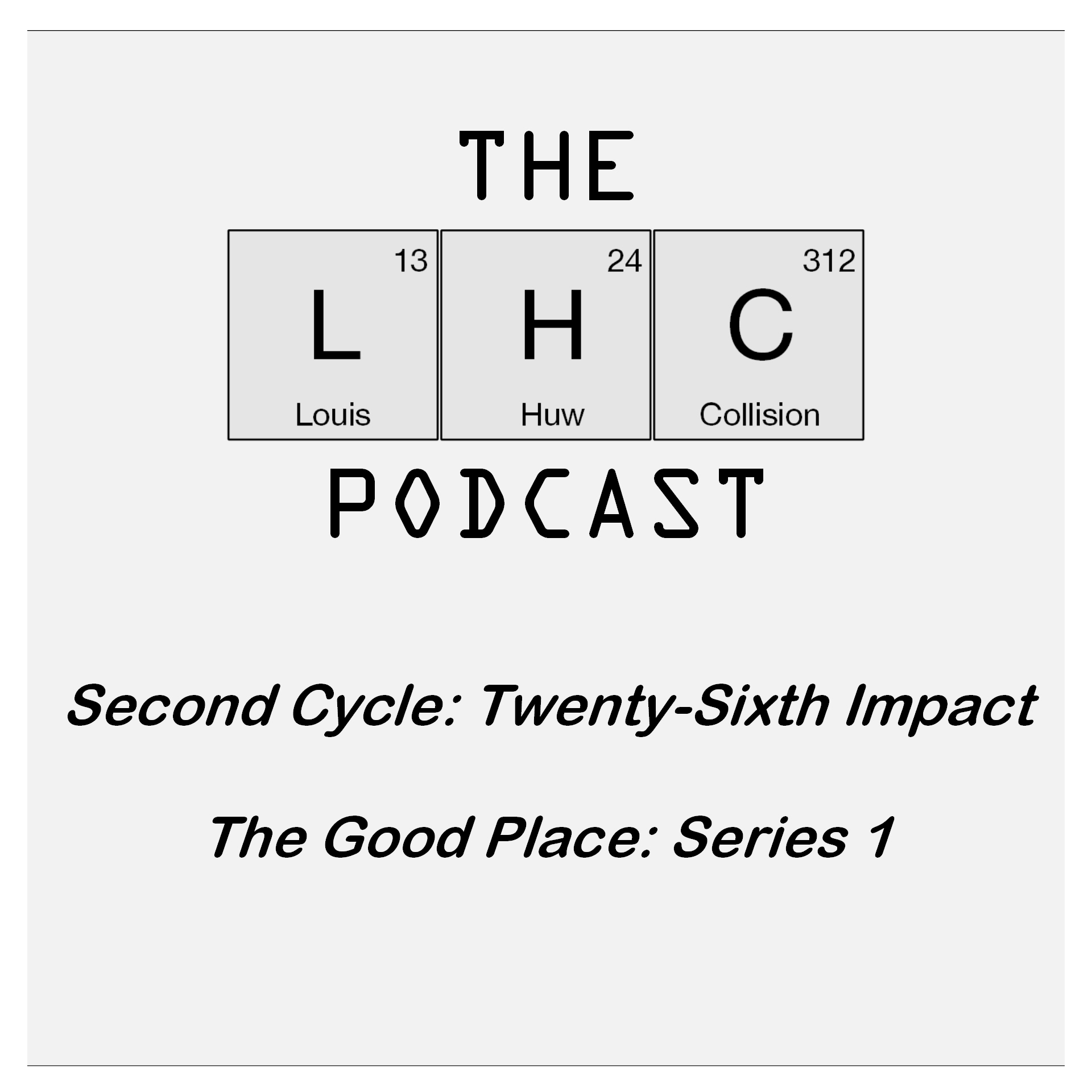 Second Cycle: Twenty-Sixth Impact - The Good Place: Series 1
Dec 17th, 2018 by thelhcpodcast
Welcome back to the LHC podcast where everything is fine!
Now we want you to remain calm, there exists several types of podcast on the internet.
You are listening to a good podcast.
This podcast is about The Good Place, an excellent show currently available on Netflix about, life, death and smatterings of philosophy.
So relax, take deep breaths and be glad your point total was high enough to go with us through series 1 of The Good Place.
As always you can email us at: thelhcpodcast@gmail.com
And find us on twitter:
The LHC Podcast: @thelhcpodcast 
Louis: @YeoPsmith
Share