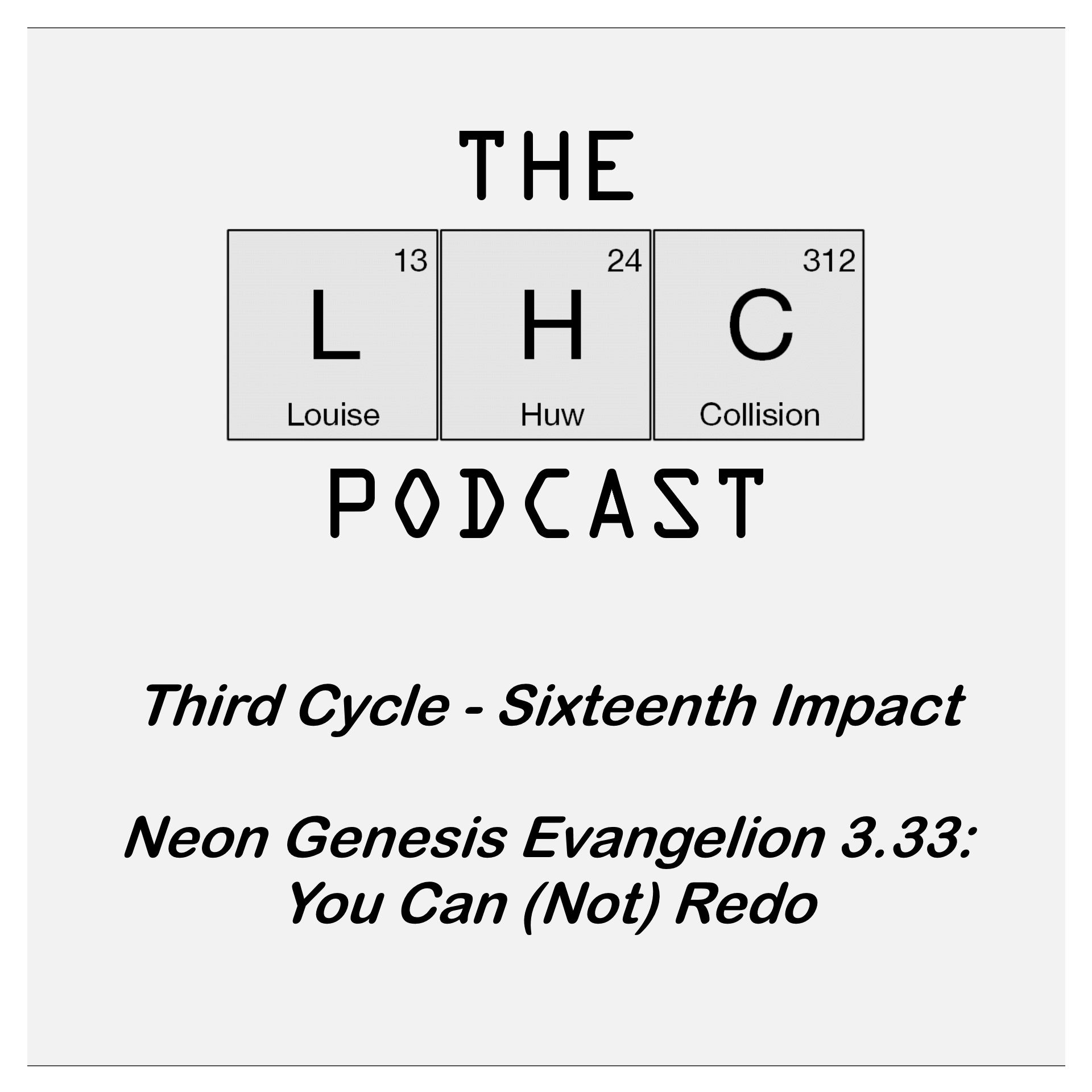 Third Cycle: Sixteenth Impact - Neon Genesis Evangelion 3.33: You Can (Not) Redo
Oct 14th, 2019 by thelhcpodcast
Hello and welcome to The LHC podcast!
It turns out that we were completely wrong to trust that teenage boy with the last existential threat.... the world is dead...
Naturally we turned to the only hope to fix situations like this: The whining, irritating teenage boy who caused all the problems!!!
At the very least he can't make things any worse so while he does his thing we will watch and discuss the 3rd of the new Eva movies.
After all, the alternative is that we actually get involved, take action and just do something; and that is where we draw the line.
So please join us, as it may be the last thing any of us do, in our talk about Neon Genesis Evangelion 3.33: You Can (Not) Redo.
As always you can email us at: thelhcpodcast@gmail.com
And find us on twitter:
The LHC Podcast: @thelhcpodcast 
Louise: @YeoPsmith
Share
|
Download