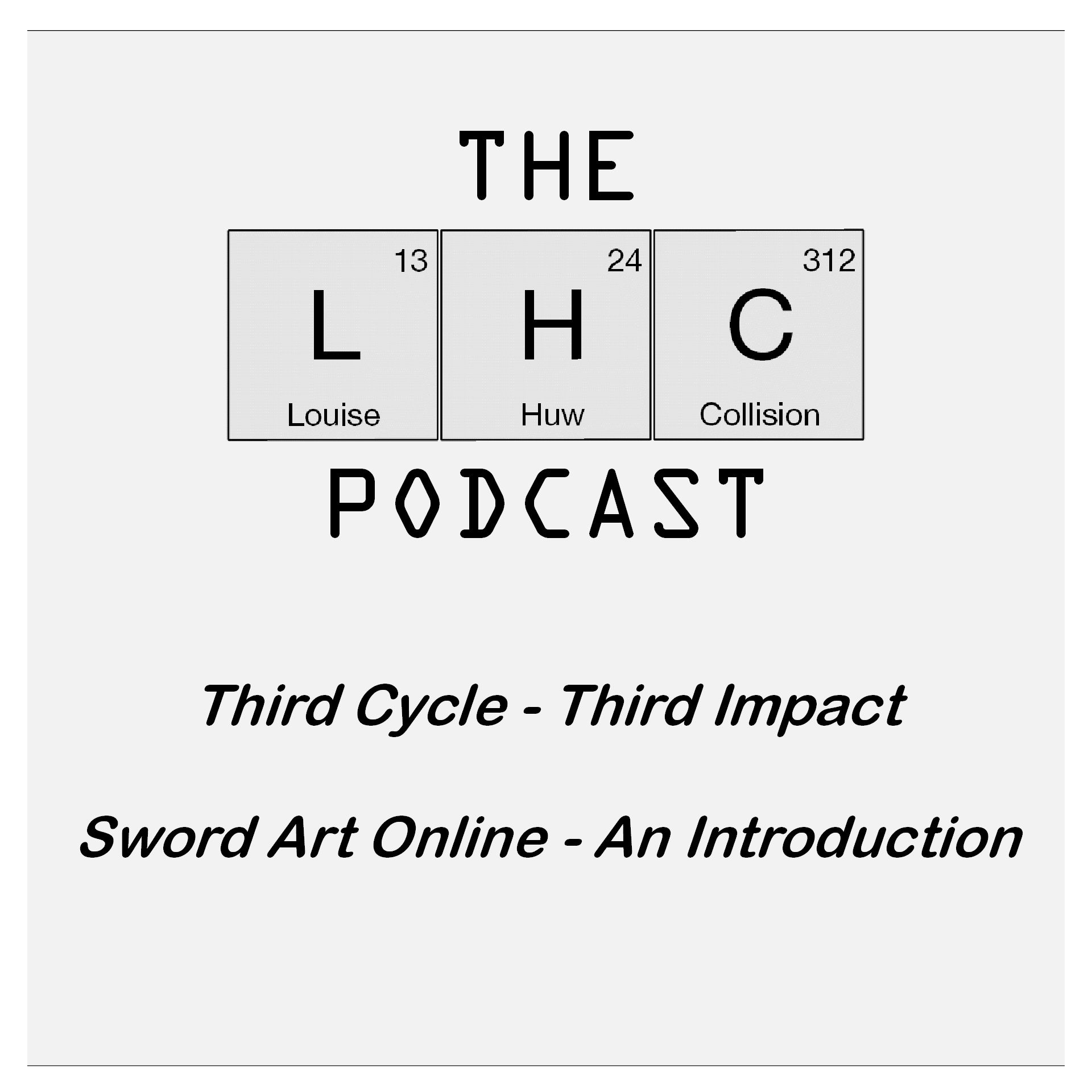 Third Cycle: Third Impact - Sword Art Online - An Introduction
Jan 28th, 2019 by thelhcpodcast
Welcome back to the LHC podcast!
I would love to help you all out but I am afraid that some madman has locked us in the recording studio and is telling us that we live here now.
Apparently he has changed things up and we will be encountering new games, anime, films, TV shows and manga but with one major difference:
If we die in the podcast, we die for real!
So regretfully we are left with no choice but to discuss Sword Art Online.
Please, send help.
As always you can email us at: thelhcpodcast@gmail.com
And find us on twitter:
The LHC Podcast: @thelhcpodcast 
Louise: @YeoPsmith
Share